Manual bollards - El-Go Team
El-Go Team bollards have been successfully crash tested and certified to the highest standards of ASTM/PAS68 and IWA-14.
This formidable strength is important when you need to secure high profile, high risk facilities and highly secured compounds.
El-Go Team bollards are available in various modes of operation as shown below:
---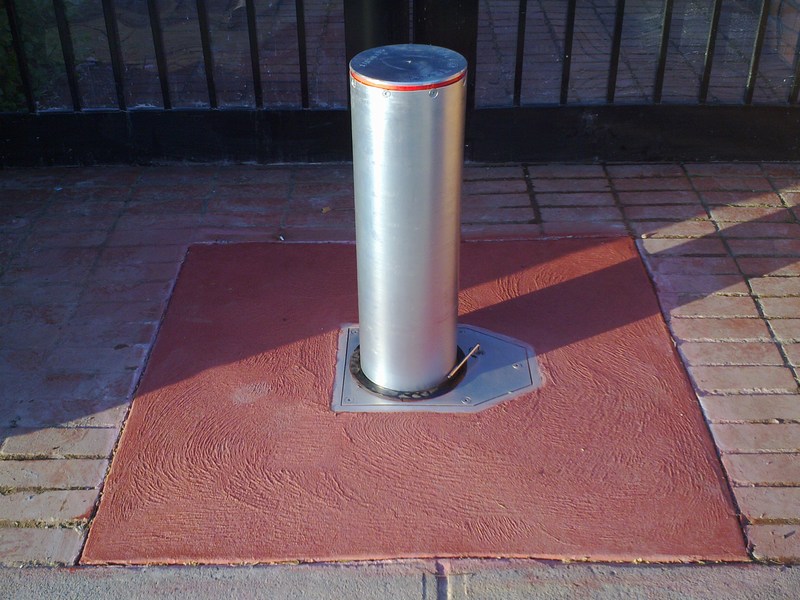 BLGO2SA – Manual Bollard (K4)
Manual bollards
The BLG-02 is a robust security solution that provides an affordable and reliable option for access control. It boasts a stainless steel construction, which prevents corrosion and helps the bollard match with the surrounding environment.
semi-automatic bollard is 700mm from the ground when fully erected and 220mm in diameter. This security product features an intuitive design, which makes it easy to allow or block access.
Download product data sheet
To download the file, please fill in your details:
Manual bollard BLG-04/05-SA (K8/K12)
Manual bollards
The BLG-04/05-SA are manually operated bollards coming in ratings of K8/M40 and k12/M50. Bollards are run on hydraulic piston. The bollard is pumped to an upper position by use of a handle and when the key is released, the bollard retracts by sheer gravity. With the option to operate different bollards separately, this top-notch security product can come handy when controlling traffic in less utilized lanes. Besides, no underground cabling is required to connect the various systems and excavation required is only for the bollards sleeves.
Download product data sheet
To download the file, please fill in your details:
El-Go Team meets all the necessary standards
---







---
---
EL-GO TEAM, developing, manufacturing, and supplying Access Control and Anti-Terror Security Systems, since 1991.
We've been continuously offering products that have been recognized as highly reliable and with the ability to fulfill their role for years with no maintenance failures.
EL-GO Team provides flexible and complete security solutions for a variety of demands and configuration. Securing most sensitive sites worldwide including armed forces facilities, civilian and official institutes.
---
Modern Machinery
Utilizing a unique, modern production process with machines of the highest quality standards.
Wide Variety
wide variety of products that are meant to prevent an intrusion of unwanted vehicles and personal into secured compounds.
Certified and Inspected
Our factory meets very high global standards and thus is routinely inspected and maintained at the highest level of quality, to ensure the performance of our products.
Technical Expertise
Our experts have been with the company for over 30 years, specializing in security solutions. We are a global leader and provide superior solutions for your needs.
---