---
SLIDING CONSOLE SECURITY GATE
The Sliding Console Security Gate has no track or wheels across the entrance ways and is not influenced by the road.
It adapts well to roads with drainage gutters or other limitations that preclude ground tracks. Security gates are meant for parking areas, driveways and compounds, preventing unauthorized access of vehicles and pedestrians.
The gates can be custom ordered to match the surrounding environment with a wide variety of architectural options.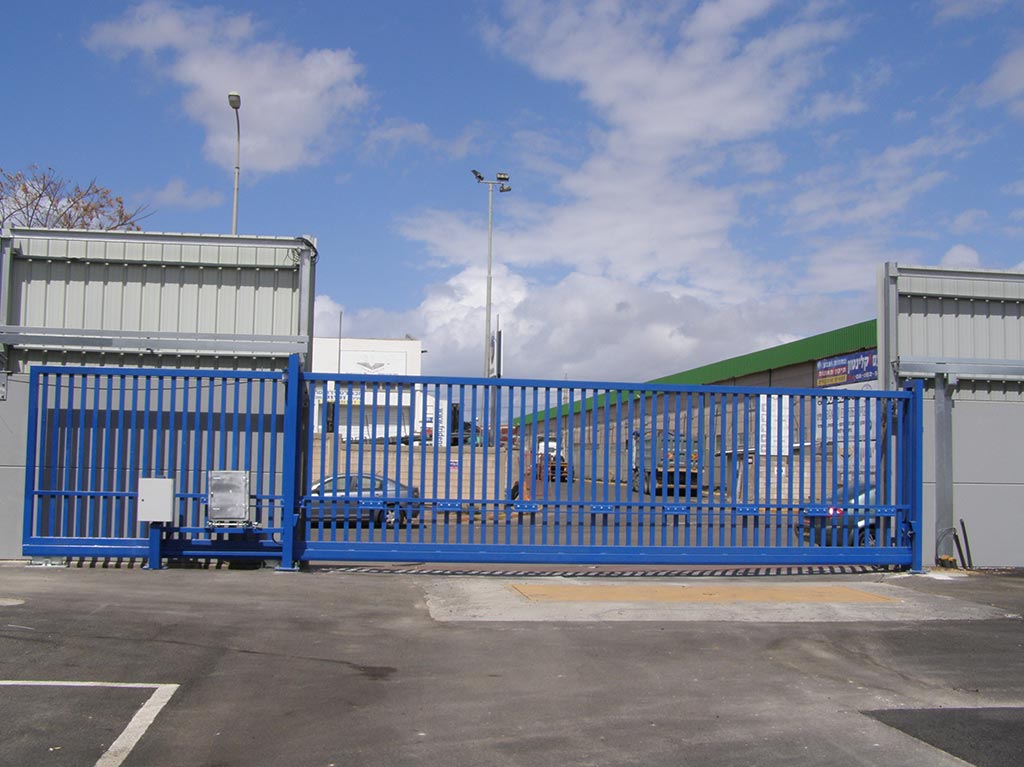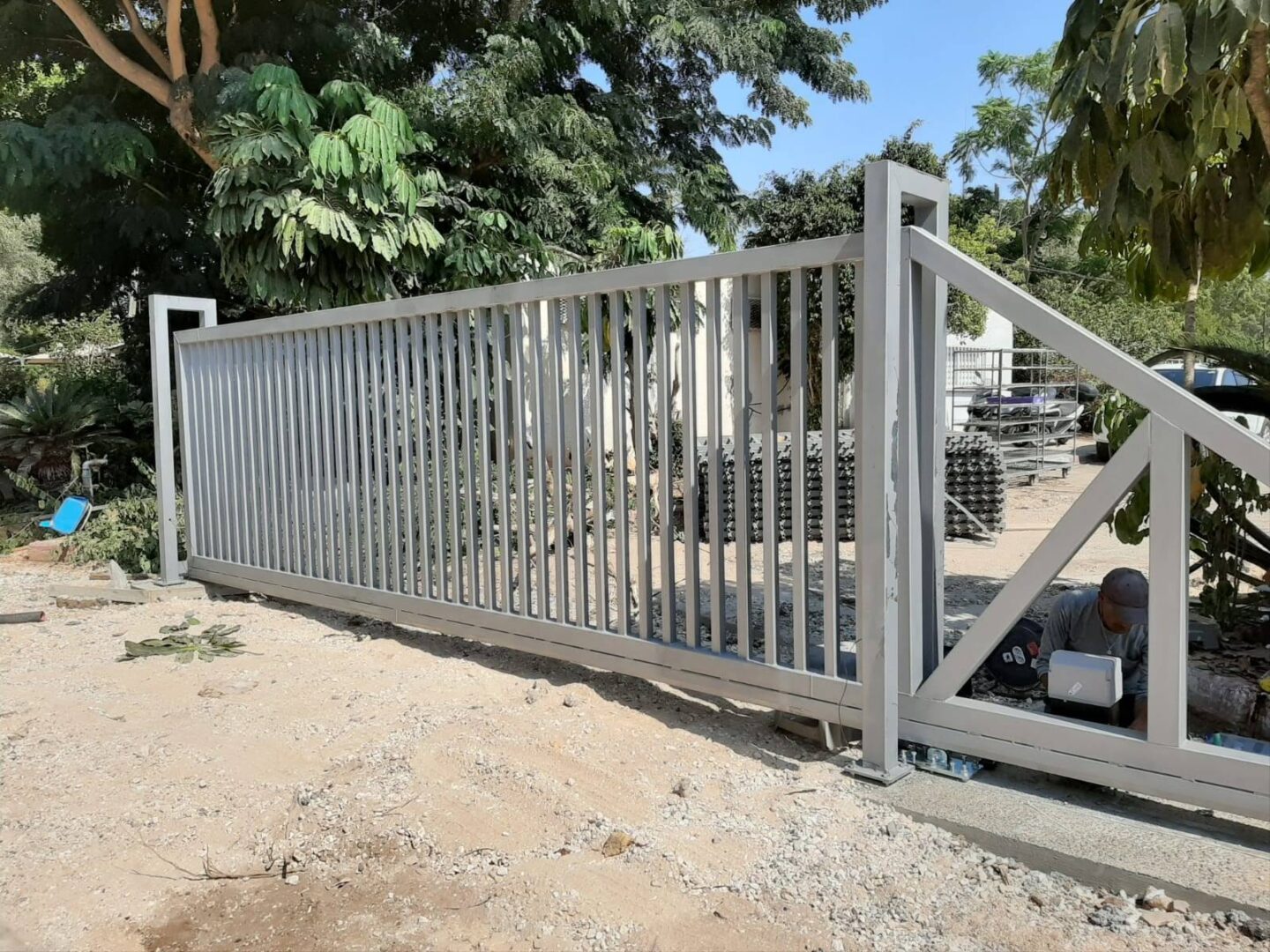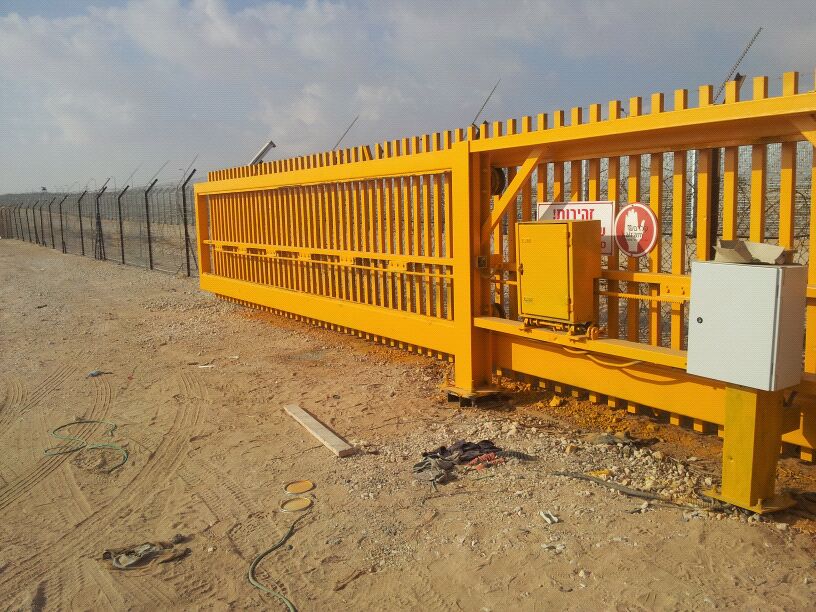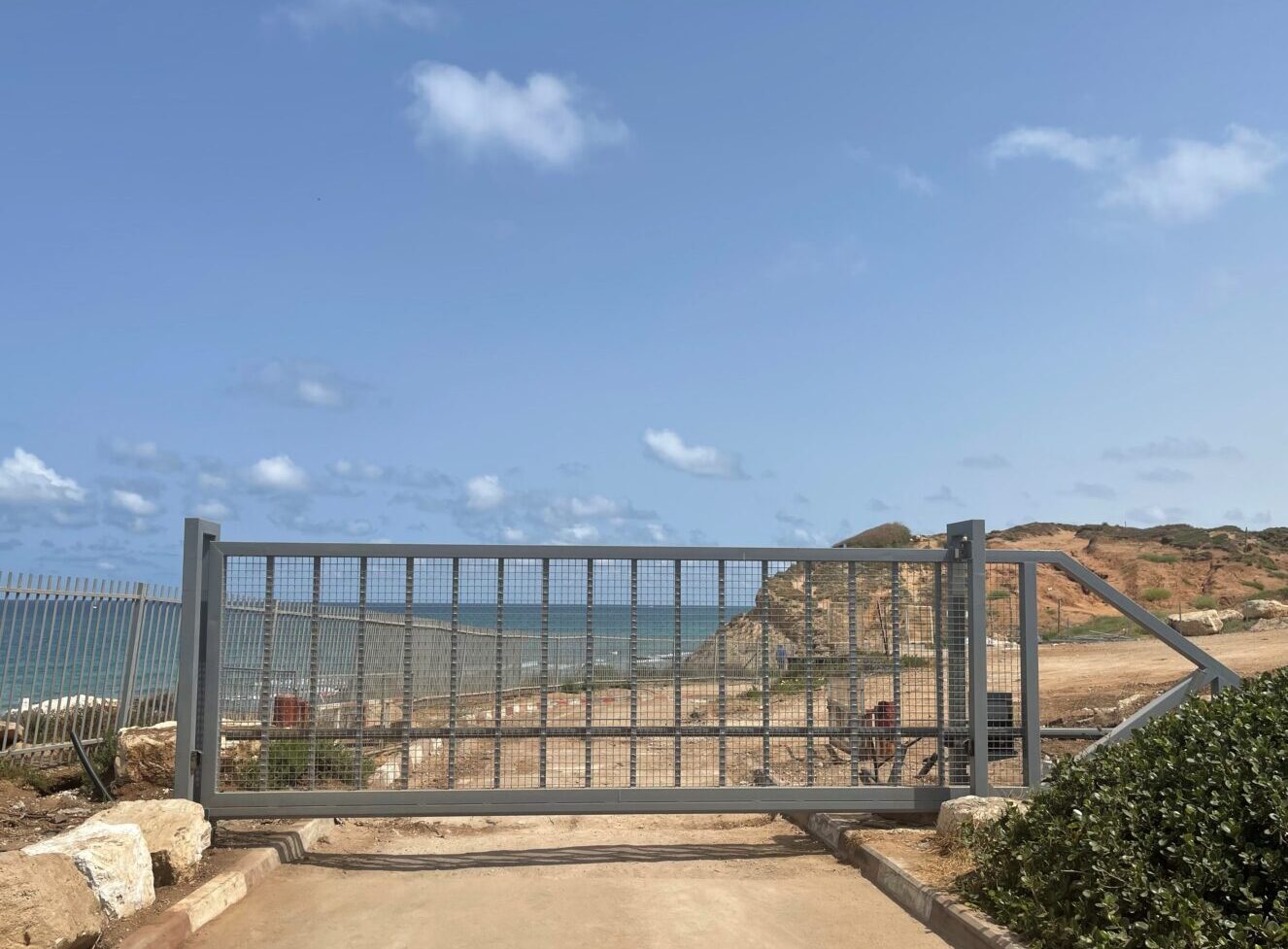 ---